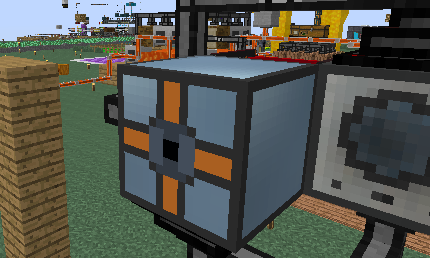 The autonomous activator from Thermal Expansion simulates player mouseclicks
Common uses include breaking and placing blocks
On Skyfactory 2 certain features are disabled (see below)
Troubleshooting
Edit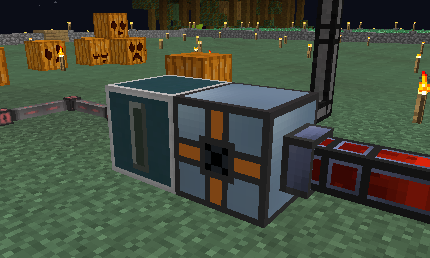 Check the activator is powered by RF. Placement of some energy cables (such as Ender IO energy conduits) next to the activator is often disallowed due to a custom plugin, and in such a case an alternative must be used. (The best alternatives are flux ducts or energy pipes, as shown in the picture).
Check the click, sneak, and aim height settings are correct.
Check the redstone control is correct. (Clicking the redstone tab at the right of the GUI). If you're unusure, set it to "disabled" and "ignored". This will place automatically.
If attempting to place a block, make sure there's a block behind for the activator to place against, just like a real player.
If you're attempting to hammer or sieve automatically (as in the case of Skyfactory 2), that is disabled, even though that method may be familiar to you. You need to use an auto-hammerer and an auto-sieve from Ex Astris. (And if you're looking to upgrade them, it's the gray and red speed upgrade, ID# 9123).