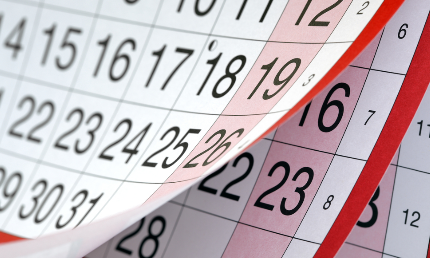 Non-overworld dimensions (Nether, End, Mining) reset regularly.

If today's date is the same as a date listed below, the corresponding server will be reset.

Dates can change as new modpacks are introduced.

The following schedule is correct as of the addition of ModSauce 2.
Agrarian Skies 2 1st • Banished 2nd • Crundee Craft 3nd • Departed 4th • DeVco Modpack 5th • Direwolf20 6th • Horizons II: Daybreaker 7th • Hubris 8th • Infinity 9th • ModSauce 2 10th • Obscurity 11th • Project Flux 12th • Regrowth 13th • Resonant Rise 3 Mainline 14th • Skyfactory 2 15th • The Dark Trilogy 16th • Test Pack Please Ignore 2 17th • Vanilla 18th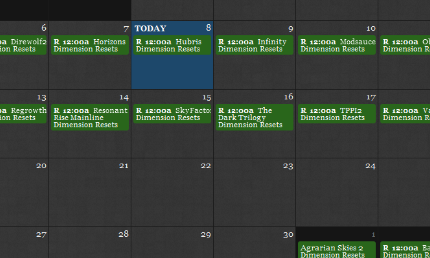 This information is sourced from http://www.devcoftb.com/resets. If you are unable to see any entries, (the page is "blank"), this means you're either not logged-in, or you haven't joined the DeVco site. To do so, locate the "register" or "join website" button at the top-right of any page and follow the procedure. If you're having difficulty you can find this process detailed on the "Tutorial" section of the Syncing page.